Todays featured artisan is Kathryn of
Botanical Creations
. Her work would make a perfect gift for a gardening friend or a special someone. Kathryn's love of flower gardening in the Pacific Northwest has segued into a passion for designing and crafting botanical creations – jewelry, cabinet knobs, and other items handmade from pressed flowers and greenery. Her designs use pressed flowers behind glass (not resin or plastic).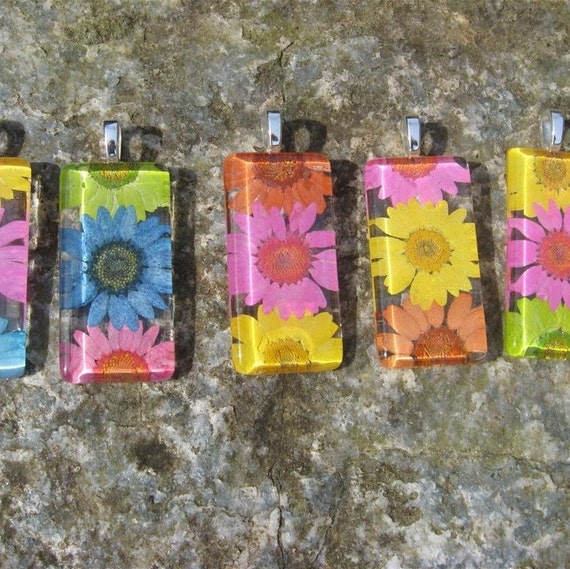 Daisies!
She enjoys harvesting and pressing things from her amazing gardens, then letting her imagination run wild. She lovingly creates each piece, from initial materials to finished product. Most of her creations come out of my own yard, but she has also used flowers and leaves from friends' gardens across the country.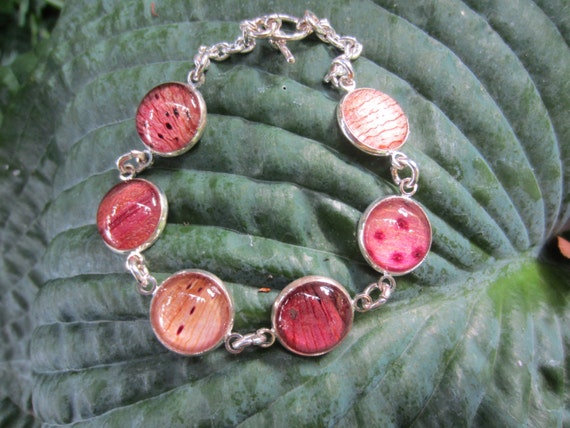 Lily and tulip petals charm bracelet.
Being a very generous soul, Kathryn often donates a percent of all her sales to worthy organizations such as World Vision, a humanitarian relief and development organization that helps children, families, and their communities in over 100 countries: http://www.worldvision.org. Another recipient recipient of her efforts is the mission group www.forwardedge.org.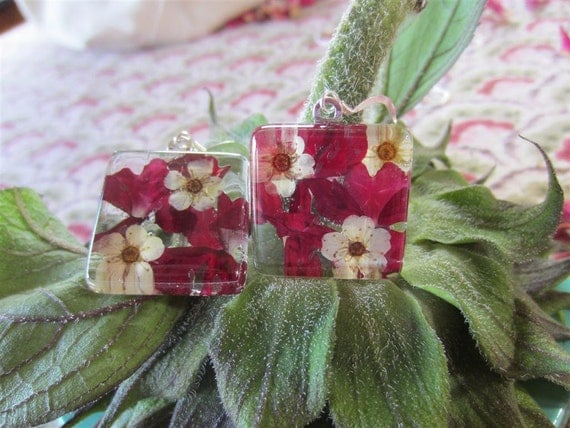 Cherry red verbena and bridal veil spirea with sterling ear wires.
This spring you will find Botanical Creations at the Northwest Flower and Garden Show. I will post more about that closer to the date.