Snooter-doots™ are uniquely handcrafted, whimsical soft-sculpture collectibles inspired by nature, including creatures such as vegetables, fishie types, bugs, birds, animals, and even food. Each creature has personality with its own name and birthday, and is ready for adoption to its forever family. They also make Snooter-doot games, pet toys, and ornaments.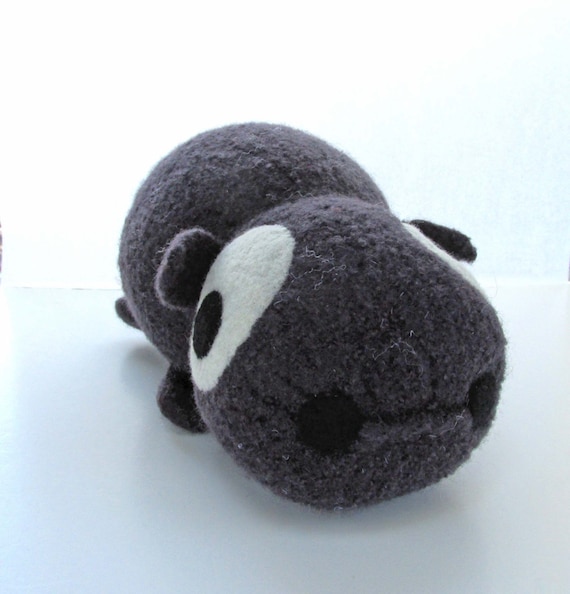 Harry Hippo is waiting for adoption!
More than a toy, their mission is to inspire smiles, generate joy, and, to look really cool on the couch for the young and the young-at-heart.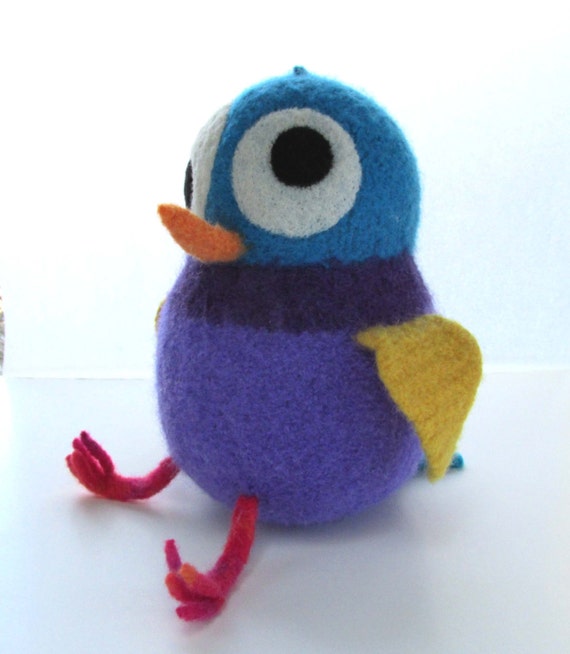 Polly Parrot
Snooter-doots are made of wool yarn that is hand-knit to shape, wet-felted, then stuffed with fiberfill. Their signature eyes are attached by needle-felting to finish this heirloom, huggable art.
Owner/Artist, Gina McCauley (aka Mama Snooter) has been crafting, in one form or another, most of her life. Although she enjoyed her 'real job' as a consultant to horticultural nursery/greenhouse growers in Western Washington for over 25 years, her true passion has always been to 'make things'. Her path has now lead her toward fiber and fabric arts full time.
Snooter-ments for your tree!